I am on the lookout for bento boxes like these for my kids lunchboxes: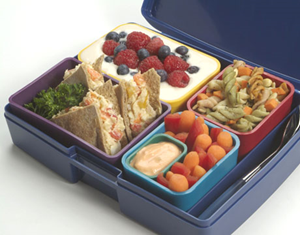 I have a pre-schooler who would most likely just graze on her food so I need to give her options on what she wants to eat. I am actually surprised how expensive this lunchboxes can get – to think they are only a part of the whole package of the things your kid needs to have to go to school. The husband told me that his officemates were applying for payday advance loans already to anticipate the influx of expenses this June.
I saw this cute little thing online and I am wondering why I didn't have the foresight to order this sooner: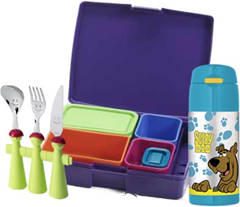 How about this cute insulated animal lunchboxes?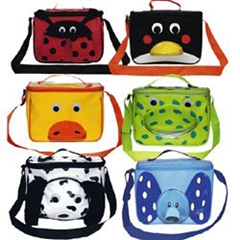 Your child will love taking this cute lunch box with them wherever they go.
The lunch box itself is made of PVC making it very easy to fold and store. Cleaning is a breeze also. Just use a damp cloth and wipe clean.
It is very lightweight so it's easy for your child to handle. There is a shoulder strap or a handhold to make it even easier for your child.
There are six different animal designs. They come in a duck, frog, dog, ladybug, elephant or penguin design. So, if your little one has a special animal they like you will probably find the right one just for them.
My grade 4 son wants to have something that can keep his lunch hot for hours. He also wants the whole deal – rice, soup and viand.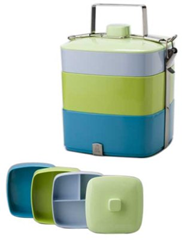 This is like a stackable bento lunch box if you think about it.
You can buy one here.
It is also great for those first graders who can be a little skeptical about taking their lunch to school. Being able to take an "old friend" like a dog with them will relieve some of the leeriness they can feel.
It is also well insulated to keep things cold. That makes it great for taking snacks and drinks on a long drive or even to Grandma's house. They are wonderful to take on a picnic too. Your kids will love this lunch box made just for them.