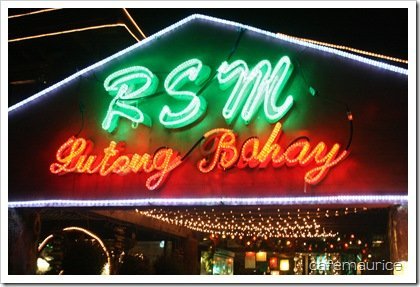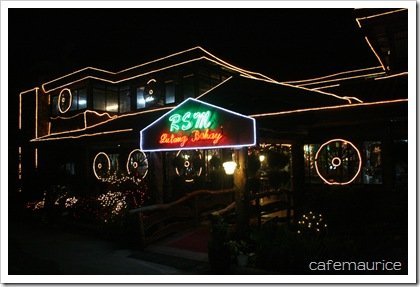 It was our first time to eat at RSM Lutong Bahay along Tagaytay Hiway last week and it didn't disappoint. I will blog about their food next time (silly hungry me was not able to take pictures – but at least I was still smart enough to get a copy of their menu) and my review on it.
I love the cozy atmosphere of the place and the view downstairs. The kids we brought along had fun running under foggy skies.
I especially liked their quaint wooden decorations. I wonder if they get their wooden blinds from Wooden Blinds Direct.  They used the Roman Blinds on one section of the restaurant and it lent a privacy to the room. Their clearance wood shutters run from only 25pounds!