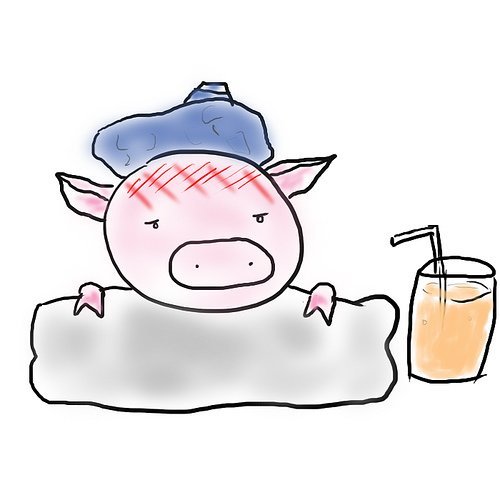 (image from wikipedia)
We've all had that annoying cough, the one that feels like there is something on your chest that you just have to cough up. It's not pretty and it doesn't feel great either. Colds can result in the production of excess mucus. Allergies, hay fever and even certain foods can also increase the amount of mucus produced. Phlegm is irritating as it can be difficult to deal with. If not dealt with early on it can become a source of potentially harmful bacteria. This can lead to things like chest infections. There are specific foods that you should be weary of when you have come down with a cold or flu. Stop mucus with a healthy diet.
Dairy
Dairy foods include: milk, yoghurt, cheese and cream. The dairy food group has been identified as the primary source of mucus caused by food. They can cause thick phlegm in your throat that can be quite irritating. Almost like a slime that refuses to be moved. Consuming dairy whilst you are sick can make already existing mucus feel thicker. It can make it harder for existing mucus to thin and loosen. Try to avoid dairy when you are sick but of course you need it in your everyday diet for a source of calcium.
Animal
Animal products are high in protein and this can cause an increase of mucus in your throat. This includes pork, fish, poultry, eggs etc. Just like calcium, these products are fine to consume when you are in good health. Just be weary when you are feeling under the weather. Fish and poultry a couple of times a week are fine to consume but pork and red meat should be avoided if possible.
Fats
This food group should be kind of obvious. Things like lard, butter and omega-6 fatty acids should be avoided. Try replacing these items with flax, corn, sunflower, safflower and olive oil. Vegetable oils are good for you in more ways than one. They don't cause the formation of thick mucus.
Grains and Nuts
Packeted nuts are sometimes covered in oil, this can be a problem. Go for the dry roasted selection, this should not cause a problem with mucus formation. The grain that you should be most weary of is processed wheat flour. It is known to be mucus causing. Breads, pasta, and processed cereals can cause sinus and chest congestion. Increase your consumption of barley, corn, buckwheat, millet and quinoa, which are dryer and do not produce a thick mucus.
These foods don't have to be cut out of your diet completely. Some should be avoided when you are ill and others should only be a treat every now and then.
Sarah is a dietitian and love's handing out advice online as she knows that millions of people are too afraid to come in and ask questions. By writing about topics she hopes that everyone understands that many people suffer similar problems.