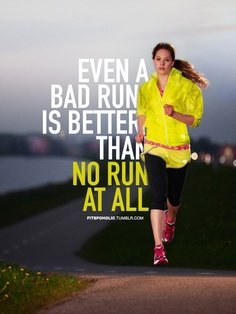 I haven't been able to run on the treadmill for almost three weeks now. The pain on my heel hasn't gone away and I am afraid that I might have plantar fasciitis. I need to have it checked first.
My friend has advised me to take it slow and I am doing it for now. I am just more mindful of what I eat and make sure I don't go too much over my calorie limit.
The best thing I can do for now is collect songs for my running playlist. I have heard great songs from soundtracks of my favorite TV shows.
I look forward to really focusing on everything AGAIN, next week.