Pinot Noir is a variety of red grape used to make wines. Although Pinot Noir has great popularity it is very hard to cultivate and process in wineries. Pinot Noir is harvested around the world with several alias names, such as Blauburgunder in Austria, Burgundac in Yugoslavia, Clevner in Switzerland, Spätburgunder in Germany etc.
Pinot Noir achieves reputation so much that it is harvested in France over two-mile-wide, thirty-mile-long stretch of hills, called the Slope of Gold.
Pinot Noir makes an ever-lasting effect on the wine lovers' memory. Its flavor is very complex and it is very rich in texture. Sometimes cinnamon, sassafras, or mint is added to make it spicier than any other red wines. It is rich but not heavy or acidic in texture. The alcohol level is high in this wine. It is not tannic. The most attractive quality is the soft, silky taste of pinot Noir. It can be preserved in bottles for five to eight years after vintage.
This is why the Calera Pinot Noir is in demand and popular, especially the Jensen Wine.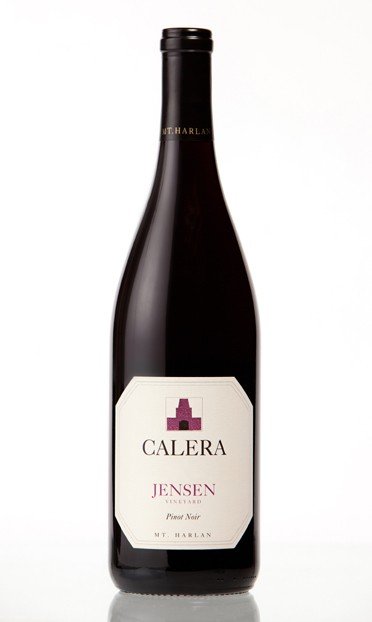 2009 Jensen possesses a deep, rich garnet hue. Luscious aromas of cranberry, violets, granite, turmeric and raspberry torte mix with an alluring bouquet of peppery nutmeg and black cherry. This fascinating wine offers flavors of baking spice, ripe strawberries, rhubarb pie, chalky minerality and sweet berry wrapped around a juicy, elegant core of fine grained tannins, then trails off to a long, pleasurable finish.
Since the grapes are very hard to cultivate, it has been a mission for Josh Jensen to find land that will be able to produce such fine grapes. This is how the Calera winery came to be. He was able to find a land in old limekiln in the Gavilan Mountains of California. From there the grapes of Pinoit Noir came to be.