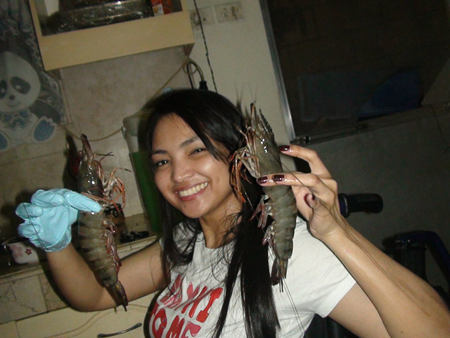 Wouldn't you want to have shrimp that big everyday for dinner? That is what we ate when we went to my sister-in-laws' place last weekend. I love how they love to cook for us everytime we are there
Notice how smooth my sister-in-law's face is too? She doesn't need acne skin care for sure!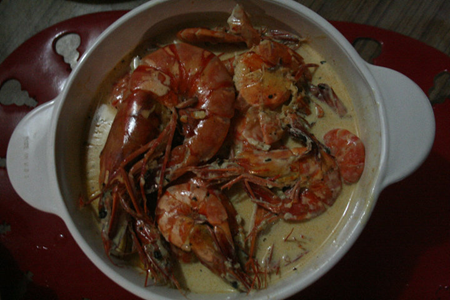 She cooked the prawns in creamy soup and I dont normally eat crustaceans – I hate having to peel off their skin, but I just had to have these!