I would love to receive candies or chocolates during special days. I am just being honest here, who could resist these goodies?
Lately, strawberries dipped in chocolate together with wine are a staple in our weekend night desserts.
But since I am trying to be healthy and lose weight, the husband has been giving flowers during special occasions, like my birthday and Valentine's Day last month. Since he knows how much I idolize the craftiness of Martha Stewart (I went crazy with her wedding detail ideas during our own wedding – I wanted to copy each and every one!), he just picks Martha Stewart arrangements for me. Now, that is a sweet thing to do, remembering my preferences!
This is a Martha Stewart Happiness Bouquet, and it seems yellow is my favorite color of the moment. I am done with pinks and greens.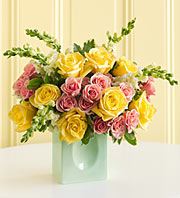 This one is a Pure Bliss Bouquet, which is a great accent in corners at home. I love the deep, rich shades.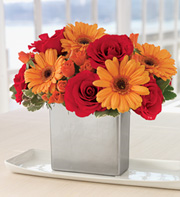 This one is perfect for Easter, the Fresh Scent Bouquet!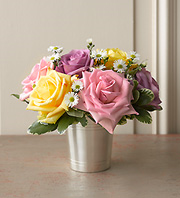 The arrangements and vases are worth the purchase already! If I had such creativity, I would want to have flower arrangements at home all the time.