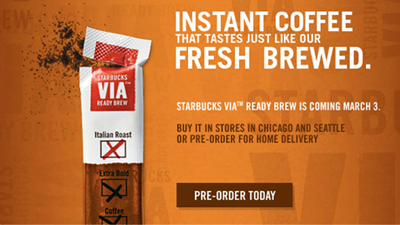 Finally, a great way to have Starbucks coffee everyday without having to spend so much and even go out. I work at home and try hard to maintain a work environment for myself so I can be focused. I even invested on office furniture for my workstation. Now, this coffee will fit perfectly in my Starbucks mug. I actually was able to taste the Italian decaf blend (blue colored) and it tasted good.
Pack of three – Php130
Pack of twelve – Php470 (~ish – I forgot) You get two for free!