This one is a very very good appetizer! I love how tasty it is – would be great if served with a glass of cold beer too!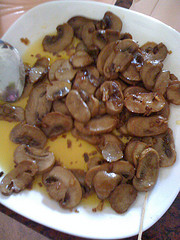 I am sure you all know this:
mushrooms – canned
garlic cooked until brown
butter
*a pinch of soy sauce.
Have fun! I loved eating this!